Why Support Red Mountain Park?
Since opening to the public in 2012, donors like YOU have transformed this historic iron-ore mining site into a vibrant 1,500-acre park. Your donation sustains park operations and creates new opportunities for the community to enjoy the park. Red Mountain Park is a public-private partnership that receives public support, but ultimately depends on donors like YOU to maintain the park as an accessible and beautiful place for all. Your support makes possible:
Restoration of our 1,500-acre forest
Improvements of the 15-mile trail system
Preservation of Birmingham's historic iron-ore mining sites
Upkeep of 6-acre Remy's Dog Park
Increased accessibility for disabled individuals
Interactive learning programs for all ages
We take donations in the form of cash, checks, online giving, etc. If interested in donating through stock, donor-advised funds, or other methods please contact Leah Davis at ldavis@redmountainpark.org.
How can you support?
Please mail all checks to:
Red Mountain Park Foundation
283 Lyon Lane
Birmingham, AL 35211
Memo: General Donation
Red Mountain Park is a public vibrant community space for all the community to enjoy. Because of its public private partnership supported by your generosity, the park considers all donors who give $75 or more a member of the park. Park members receive a monthly park e-newsletter and are welcome to park events. As a token of appreciation for your generous donation, Red Mountain Park sends members a thank you gift. For questions about membership, please contact Lauren Spalding, at lspalding@redmountainpark.org.
$75 Annually or $6.25 Monthly
RMP Decal
$240 Annually or $20 Monthly
1 RMP T-shirt or Hat
$500 Annually or $41.67 Monthly
Combo of 2 RMP T-shirts/ Hats
Bob Moody RMP Watercolor Print
$1,000+ Annually or $83.33+ Monthly
Combo of 4 RMP T-shirts/ Hats
Bob Moody RMP Watercolor Print
Calendar of Monthly Events
These events are FREE for Red Mountain Park Members
2023

Saturday, January 14th, 9 a.m. Red Mountain Park 101
Saturday, February 18th, 5 p.m. S'mores Around the Fire-pits
Saturday, March 11th, 9 a.m. Trail Running 101
Saturday, March 25th, 9 a.m. History Hike
Saturday, April 15th, 9 a.m. Kid's Scavenger Hunt Adventure
Saturday, May 13th, 8 a.m. Bird Watching Walk
For questions about Red Mountain Park member events, please contact Lauren Spalding at lspalding@redmountainpark.org.
Corporate Support
Corporate Support:
Our corporate sponsors have given tremendous support to dedicate memorable spaces throughout the park such as: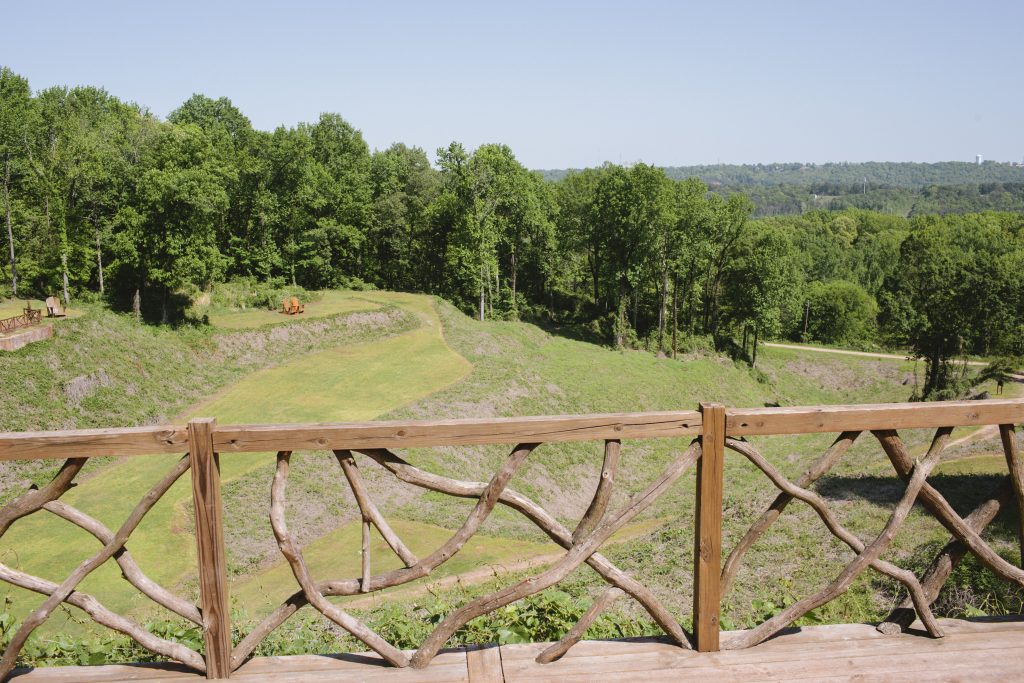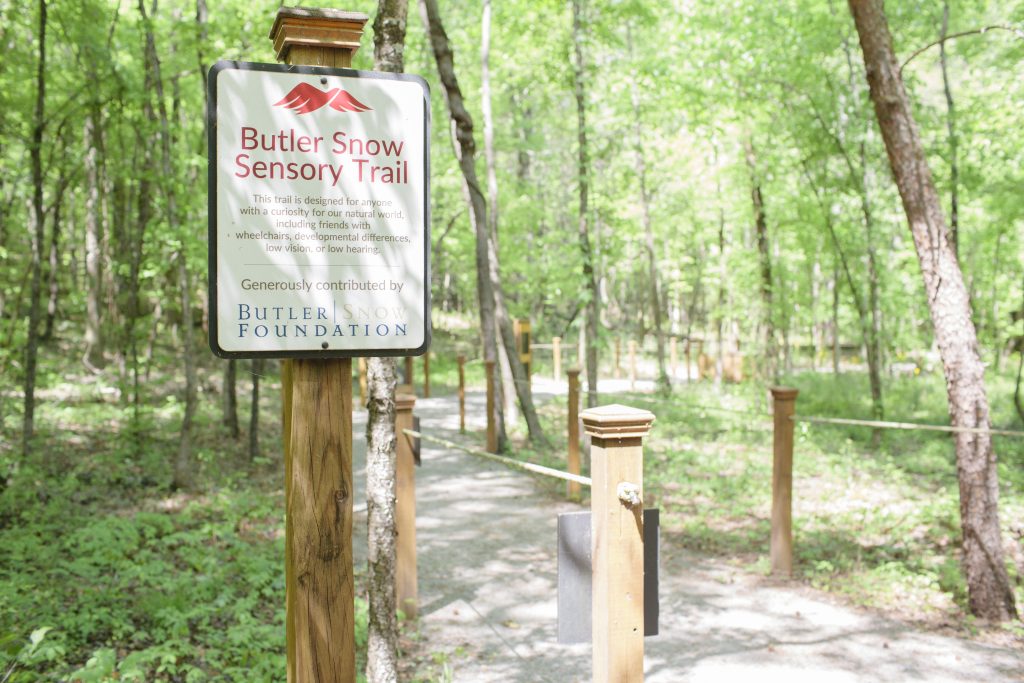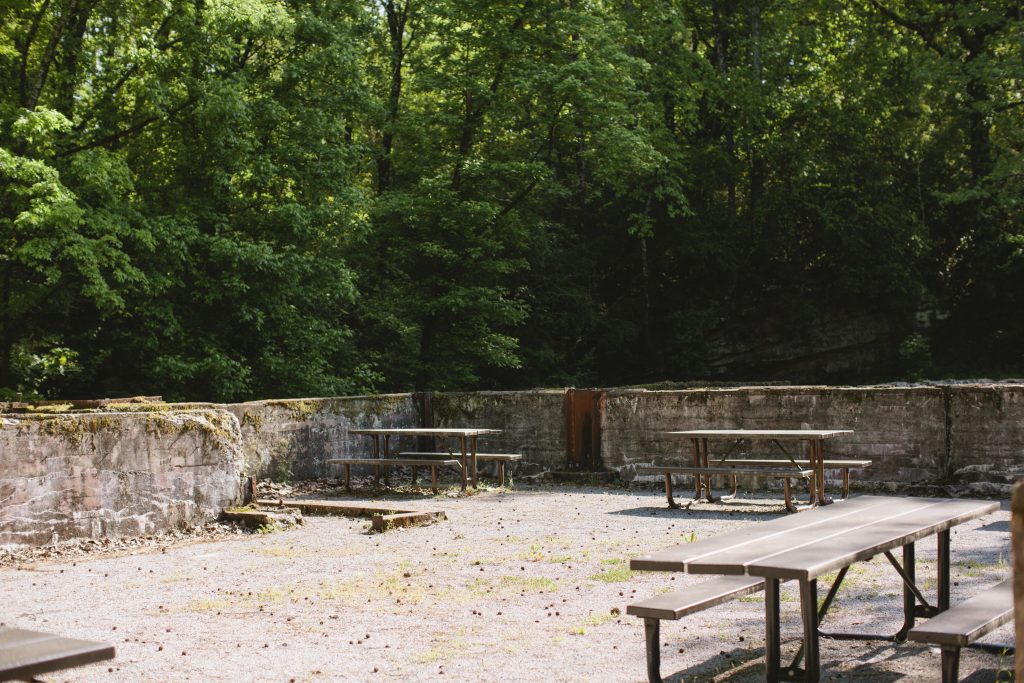 Corporate sponsorship is vital to park development, engagement, and operational support. If you are interested in sponsoring the park through our annual Evergreen Campaign or a corporate membership match, contact Leah Davis at ldavis@redmountainpark.org.
Member List
James Acker
Neil Adams
Mary and Randy Adamy
Olivia Affuso
Edmund Agee
Kristina Akins
Janelle Albano
Carlos Aleman
Linda and Jim Allen
Jean and Peter Allsopp
Laura and Will Anderson
Jennifer and Keith Andress
Donna Arrington
Tonita and Chuck Arthur
Carol and David Atkins
Randy Aust
Lacey Bacchus
Paula Garman and Thom Bailey
Shannon and Pat Bailey
Jason and Patricia Baker
Charles Ball
Joel Barlow
Nancy Barr
Frank Barry
Drs. Kathryn and William Bates
Brooke Battle
Jean and Trey Beasley
Paul Beasley
Michelle Belcher
Peter Bellis
Pam Belrose
Jay Bennett
Kelli Bennett
Jonathan Benoit
Cason Benton
Angelean Bibb
Bryan Billions
Irene S. Blalock
Andy and Brendt Blanks
Sam Bonner
Lisa Booher
Kelly and Ryan Boyer
Owen Bradley
Joe Brady
Shelley and Greg Brockwell
Angelique and Tim Brown
Jacqueline Brown
Tyler Bruce
Brita Brudvig
David Brush
Sue Buckingham
Marion F. Buckley
Kay Burns
Rachel Callahan
Christine Campbell
Kristen Campbell
Mary Campbell
Kelsi Caraway
Meghan Carmichael
Rebecca Carpenter
Susan and John Carroll
Christy Carter
Joyce and Jim Cauthen
Jon Chalmers
Ellen Chandler
Terry Chandler
Allison Chang-Roberts
Melinda and Tyler Chapman
Paul Chin-Lai
James Cimino
Pam Clark
Ashley Clarke
Liz and Mike Cleckler
Erin Clyburn
Katherine and John Cobbs
Mindy and Gary Cohen
Sherry and James Collawn
James Collins
Lisa Columbia
Paula Comunelli
Lee Conn
Robert Cooper
Sarah Cooper
Taylor Cooper
JB Copeland
David Cornelison
Elizabeth Cornelius
Susan and Marc Corsini
Deborah Corum
Gail and Tom Cosby
Brent Cotton
Dave Cowart
Jennifer Croker
Madeline Crowson
Samantha Davis
Jason Dearing
Catherine Deason
Jill Deaver
David DePriest
Andy Dickerson
Al DiMicco
Betsy Dobbins
Rebecca Dobrinski
Helen and Devin Dolive
Nate Dreger
Cindy Duke
Tom Duley
Gary Dunavant
Sabrina Dyck
Tammy Earnest
Jennifer Egbe
William Ennis
Rachel and Lane Estes
Mark Ezell
Scott Fallon
The Riser Family
Sharonda Fancher
Nancy Ferrell
Ed Fields
Jake Files
Tony Fiore
Karen Fitzpatrick
Shawn Fitzwater
Laura and John Fiveash
Susan and Cliff Fleming
Sally and Al Folcher
Janet Foote
Michele Forman
Brad Fournier
Scott Frederick
Chris Freeman
Maye Head and Bernard Frei
Jill Friery
Robert L. Frost
Kelli Gant
Tamie Gardner
Bob Garner
Ann and Hugh George
Janet Gessert
Sarah Gill
Becky and Dan Gillis
Kimberley and Derek Glover
Paul Goepfert
Charles Gonzalez
Elizabeth and Mike Goodrich
Claire Gray
Dan Greenough
Hardwick Gregg
Deborah Gross
Jonathan Guidry
Satya Gullapalli
Eric Guster
Doug Hale
Jay Haley
Anna Hamel
Gina & Amy Hamel
Abby Hamilton
Ellen Hamilton
Kandace Hamilton
Daniel Hampton
Rona and Frank Harper
Kate Harris
Kent Hartzog
Whitney Hasen
Jerri Haslem
Doris Hatch
Jennifer Hatchett
Clare Hays
Alison and Erik Henninger
Latoya and David Hicks
Brandon S. Hill
Jimmy Hill
Matthew Hinshaw
Will Hobbs
Alleen Cater and Lyle Hohnke
William Holman
Charles Holmes
Anne E. Hooks
Chris Horwedel
Melissa Horwedel
Olivia and James Howard
Ms. Mary D. Hubbard
Karla Hudson
Kelly and Jake Huggart
Lois Woodward and Henry Hughes
Kelly and Duncan Hulsey
La Hunter
Alex Husnik
Connie Hwang
Lauren and Foster Hyde
Dwight Ingle
Debi and Greg Jackson
Drew Jackson
Alex Jacobson
Felyicia Jerald
Ronald Johnsey
Dalorian Johnson
Matt Johnson
Peyton Jones
David Kachelhofer
Barbara Kelley
Jonathan Kelly
Janice Kelsey
Karla Khodanian
Birgit and Gottfried Kibelka
Michele Kilgore
Danna and Brian King
Laura and John R. Kirkpatrick
Marc Krawitz
Sheri and Jimmy Krell
Kurt Kristensen
Rob Kunzig
Sarah Labriola
Mindy and Bill Lalor
Randall Law
Gordon Lehman
Rachel Letcher
Emily and Bob Levine
Scott Lewis
Joyce and Joe Lichtenstein
Jean and Curtis Liles
Christina Linton
Erica Littleton
Nancy and Nimrod Long
Garrett Lowry
Lori Lyons
Steve MacCorkle
Lisa Maclean
Richard Maloy
Ann and Otis Manar
Mary Martin
Jeremy M Campster
Nicole and Stanford Massie
Keith McAbee
Mieke and Chris McBride
Andrew McCain
J Ross McCain
Kathleen McGehee
Joseph Mckinney
Katrina McKinney
Shalyn McKitt
Natalie Lane and T.C. McLemore
Doug McLeod
Jennifer and Bill McMahon
Molly Merkle
Shannon and Duncan Merritt
David Metallo
William Miller
William Miller
Suzanne and Kirk Mills
Lanier Millsap
Anne and Ira Mitchell
Carolynn Moore
Leslie Cowin and John Moore
Cheryl Morgan
Justin Morris
Jeff Morrison
Sada Moyers
Amelia Muller
Jorge Munoz Moya
Providence and Charles Murphrey
Chelsea and Jeff Musser
Collin Newberry
James Newman
Janet and Jeff Newman
David Oldham
David Olsen
ShiCoriya Orr
Rodney Overstreet
Dave Paige
Stan Palla
Joe Parham
Mayre Parr
Crystal and Gary Pate
Becky Patterson
Jay Patton
Hans Paul
Mary Scott Pearson
Laura and Adam Peck
Jeremy Pegouske
Gayle and Pat Pelham
Eric Pertilla
Elizabeth Philpot
Courtney and Jay Pigford
Jennifer Pilgreen
Emily Pilkerton
Amanda Plain
Meredith Plains
Steve Ponte
Carrie Powell
Joanne Shaughnessy and Joe Rada
Frances Lund and Troy Randall
Amy Rauworth
Jennifer Rawlings
David Redden
Bryna Reid
Joel Reid
Alan Renfroe
Matt Rhodes
Susan and Robert Rich
Graham Rieseberg
Marlene Hunt Rikard
MC Robertson Lawson
Cathy L Robertson
Robin and Brad Robertson
Toni Robertson
Patrick Robinson
Sheri Robinson
Beth Rocker
Monica A. Romano
Ted Romano
Adam Ross
Christy Ross
Jane and Neil Ross
Beth Rowell
Elizabeth Rozzelle
Emily and Hugh Rushing
Margaret and Francis Rushton
Valerie and Gregory Salinas
Austin Sanak
Kristen Sandefer
Carlee Sanford
Mark S. Schantz
Susan Schein
Catherine Colburn and Al Schlosser
Mary Jo Schmalz
Trenton Schoeb
Jeremy Schram
Kathryn Schram
Chip Schwartz
Bob Sehlinger
Melinda and Michael Sellers
Jami Sentissi
Gretchen and Jim Sexton
John Shacka
Peter Shearouse
David Shepherd
Erin Shufflebarger
Monica Simmons
Lolita Sims
Robert Sims
Todd Sitton
Catlin Smith
Jacob Smith
Sarah and Tyler Smoot
Erin and Adam Snyder
Mary Ann and Tom Somers
Lauri and Weily Soong
Jeff Spalding
Karen and David Spalding
Earl Sparks
Alan Speaker
Leigh and Cliff Spencer
Camille Spratling
Lacey and Dylan Stafford
Janien Stantis
Regina Arnold-Stanton and Clyde Stanton
Sonia Steely
Charles Stein
Larry Stephens
Glenn Stewart
Stephanie Stewart
Rosemarie Stipati
Amy Stone
Zach Stone
Andrew Sullivan
Kate Tankersley
Kaelin Taylor
Bill Taylor
Melody and Scott Teel
Jerry Terry
Ali Thomas
Chad Thomas
Sara Thompson
Tracy and Dean Thornton
Patti and Hal Tichenor
Doug Tilt
Sandra and Barry Tincher
Jeff Traywick
Kate Trepagnier
Kristin Trowbridge
Amanda Blake Turner
Janet Turner
Roy M Underwood III
Tom and Jane Underwood
Greta Valenti
Raquel Vasquez
Libba and Brooks Vaughan
Claire and Wesley Vaughn
Rodrigo Velasco
Sandy and Greg Vitalis
Carla Waddell
Bonnie Walker
Ellie Walker
Jim Walker
Theresa and Thomas Wallace
Wendy and Paul Walters
Gerry Waters
Brian Watkins
Britney Watkins
Katrina Watson
Lori and Jim Weil
Frank Welch
Lynda Everman and Don Wendorf
Holly and Prince Whatley
Amber Whillock
Becky White
Susannah and Daniel Whitsett
Paige Whitt
Austin Whitten
Jason Wicker
Jennifer Cloe and Ben Wieseman
Rosalind Wilbanks
Laura and Scott Williams
Derek Williamson
Gregory Wilson
Kerry Wingo
Jill and Jeff Winick
Andrea and Peter Winslett
Paul Wolf
Michelle and Seth Wolnek
Trista Wolverton
Bobbie Wright
Linda Wurstner
Martya Wynn
Stephen Yardley
Rustin Yerkes
Janet Yother